It used to be that you could bring cinnamon buns to the office on Friday and provide a happy, sticky start to the day. At the moment however, providing delicious edible offerings is a little more complicated. We at Snack Heros would like to put something fun BACK on the table, while keeping snack consumption safe for all! There are many snack food gift options that will delight your colleagues, fuel their days, and make them feel cared for. Here are some of our tastiest suggestions:
Customized Home Deliveries. With Snack Heros, you can customize snack packages that can be couriered to the home of your employees working remotely. Anything and everything is possible. You could blow your away a colleague with a large variety pack of outstanding sweet and savoury items that will keep them nibbling for weeks. Or if Greg from finance really likes chips, Snack Heros can create an incredible chip heavy snack pack with specialty potato and corn chips. Whatever you can conceive of, we at Snack Heros can make it a reality!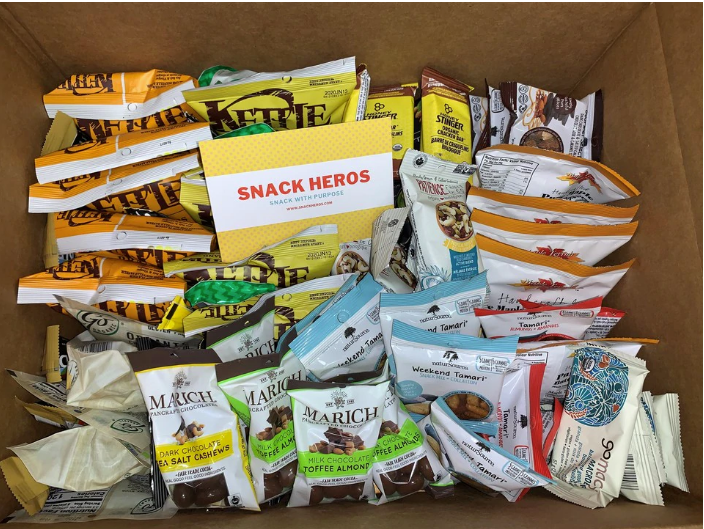 The Big Snack Pack Attack for the In-Office Team. Snack Heros offers enormous, exciting snack boxes with a large assortment of delicious, exciting products that your staff will not have tried in the past. Even if you are sharing your office space, all these items are packaged separately so that employees can bring them to their desks to enjoy them. This safe and explosive options will infuse some fun into the office and keep spirits high!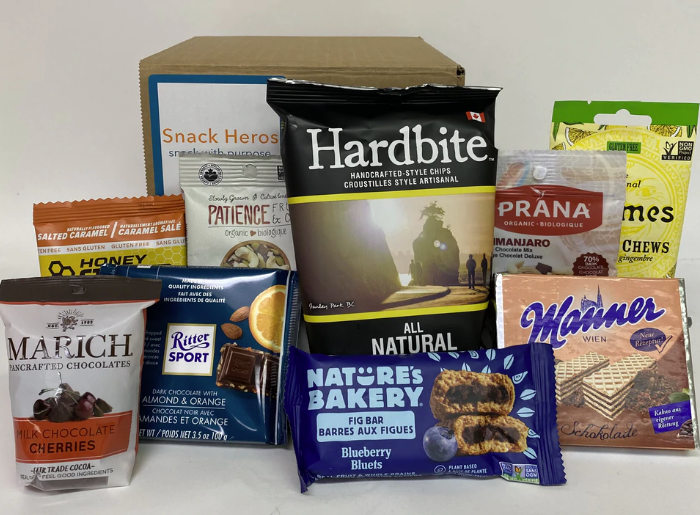 Custom Snack Packages for Individual Desks. You can express thanks to your staff by creating and distributing snack food boxes to each of their desks. The Snack Heros team can help you design the perfect little snack sampler that you can distribute before the start of the workday. We can even create theme boxes, like...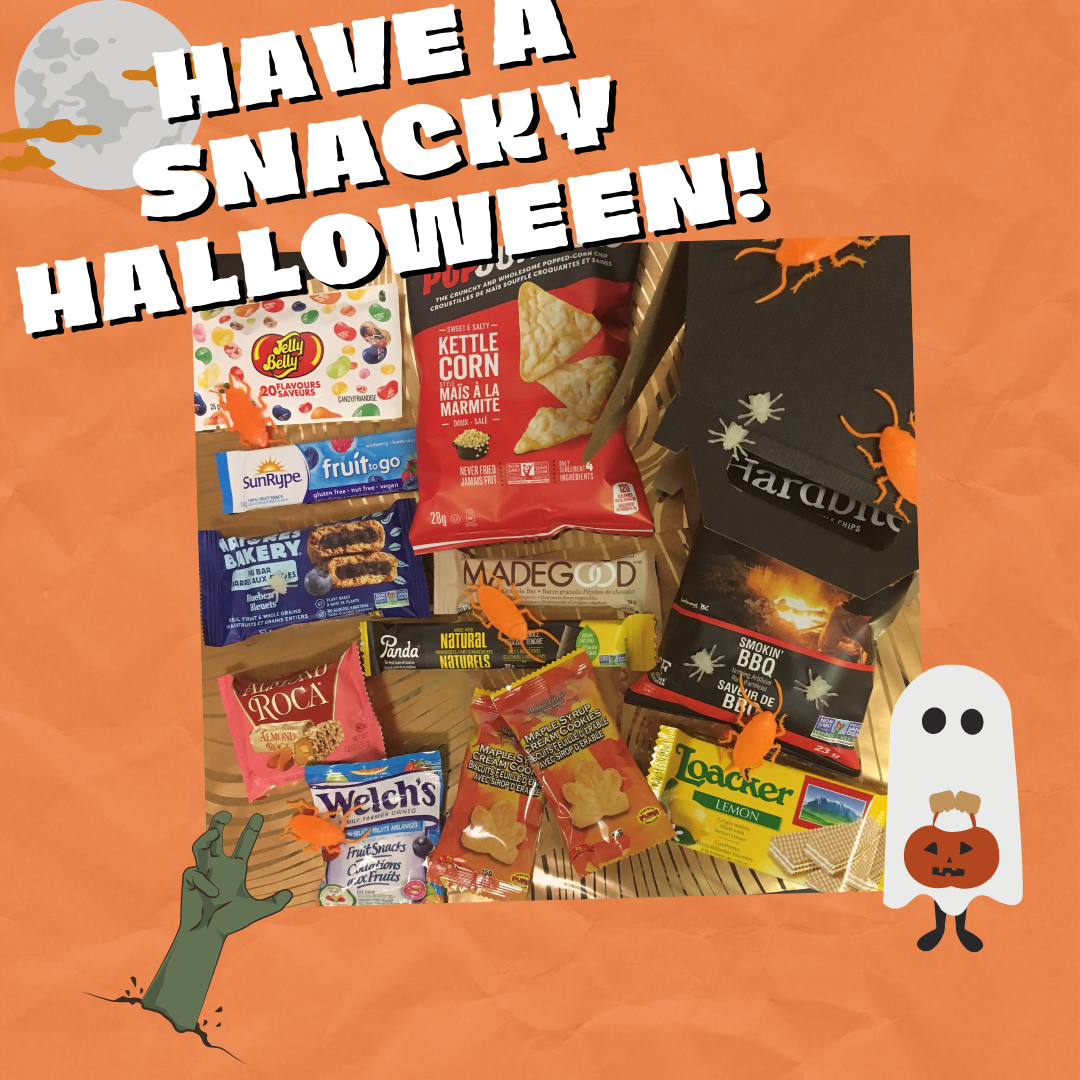 Treat Bags of Sophisticated Chocolates for Halloween. You still have time to create adult loot bags for your staff. We can customize fun and festive treat bag filled with delicious upscale chocolate and candy products that will get everyone in the spooky mode (and provide a sugar high!).
Elegant dinner themed baskets for home delivery. Help your employees, or clients, create a beautiful dinner spread that will elevate their regular dinner plans and make them feel like they are going to a new restaurant. Our sister company Green & Green can customize gifts with cheese, wine, ingredients for a special spread and lighter fare items that are perfect for employees to share with loved ones in their bubble.
If you want to provide some fun and fuel to individuals or groups on your office team, call 604-689-5027. SNACK HEROS are here to bring joy and flavour to everyone's day.